It's all too easy to fall foul of outdated living room trends, not least because you might not consider them as 'trends' in the first instance. Yet there are certain design directions you can take that are likely to date your living area quickly – some glaring, others seemingly harmless, and a matter of personal taste. 
Perhaps the more obvious living room trends trap is to commit to a fashionable feature without factoring in its longevity. One of the most important spaces in the home, a living room is an incredibly versatile and multifunctional space, so it should be one of the first rooms you think about when planning an overhaul – and there is always room for improvement and inspiring change with the latest living room ideas.
One of the biggest living room design mistakes is to eschew character altogether for fear that your space will date. Ironically, avoiding certain trends can age a living room, too. The cookie-cutter gallery wall and symmetrical layout that have made this list are proof that sticking with certain trends isn't always a good idea in the long term.   
Outdated living room trends
When it comes to designing a living room, almost anything goes, but our panel of experts advises approaching the following ideas and features with caution. 
1. Matching furniture and furnishings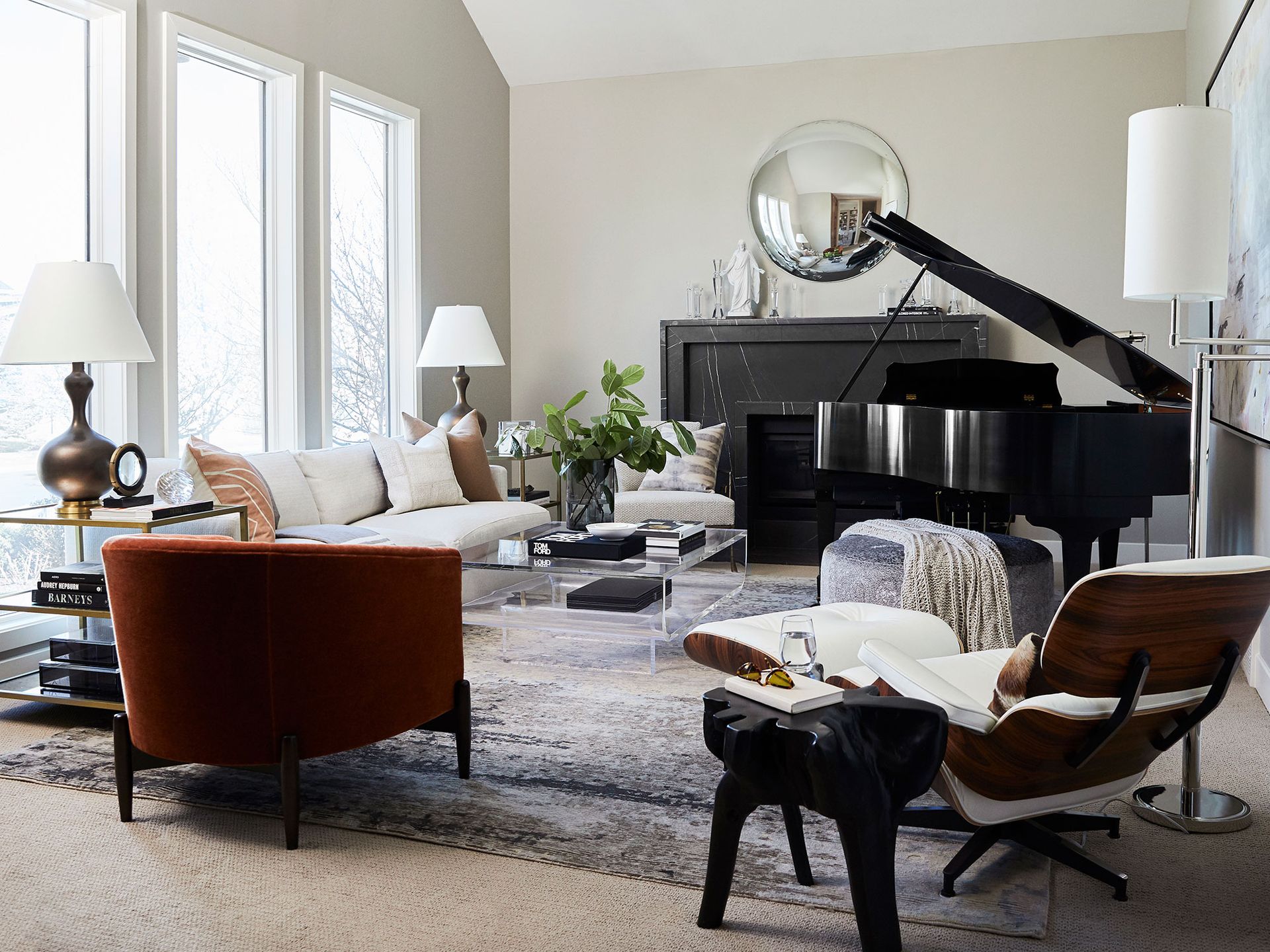 Once upon a time, many of us purchased our living room furniture in 'sets'. Thankfully, matching living room furniture is a thing of the past, at least that's where it should say, resigned to the history books. 
These days, most living rooms function as multi-use family or entertaining spaces, and therefore, comfort as well as style needs to be considered from the start of the design. 'Your home is not a showpiece,' says Jessica Bennett of Alice Lane Interiors (opens in new tab).
 'A good living room should include elements that have been carefully curated over time. Comfort should be a priority. For us, this means eschewing unfashionable trends and dictums, including unnecessary or impractical home additions. We're finding that most of our clients come to us thinking that want to replicate the latest furniture trend,' she says. 'We often try to guide them toward longer-term, durable, liveable solutions rather than an extreme coordination.'
Here, Jessica curated this family room using an amalgamation of colors, furniture, and furnishings that don't match but instead harmonize and add balance. 
Jessica started her creative journey at Utah State University. Her studies there led to her work in an ad agency as an art director but building her home brought back her earliest passion: interior design and trends.
2. Wall-to-wall carpeting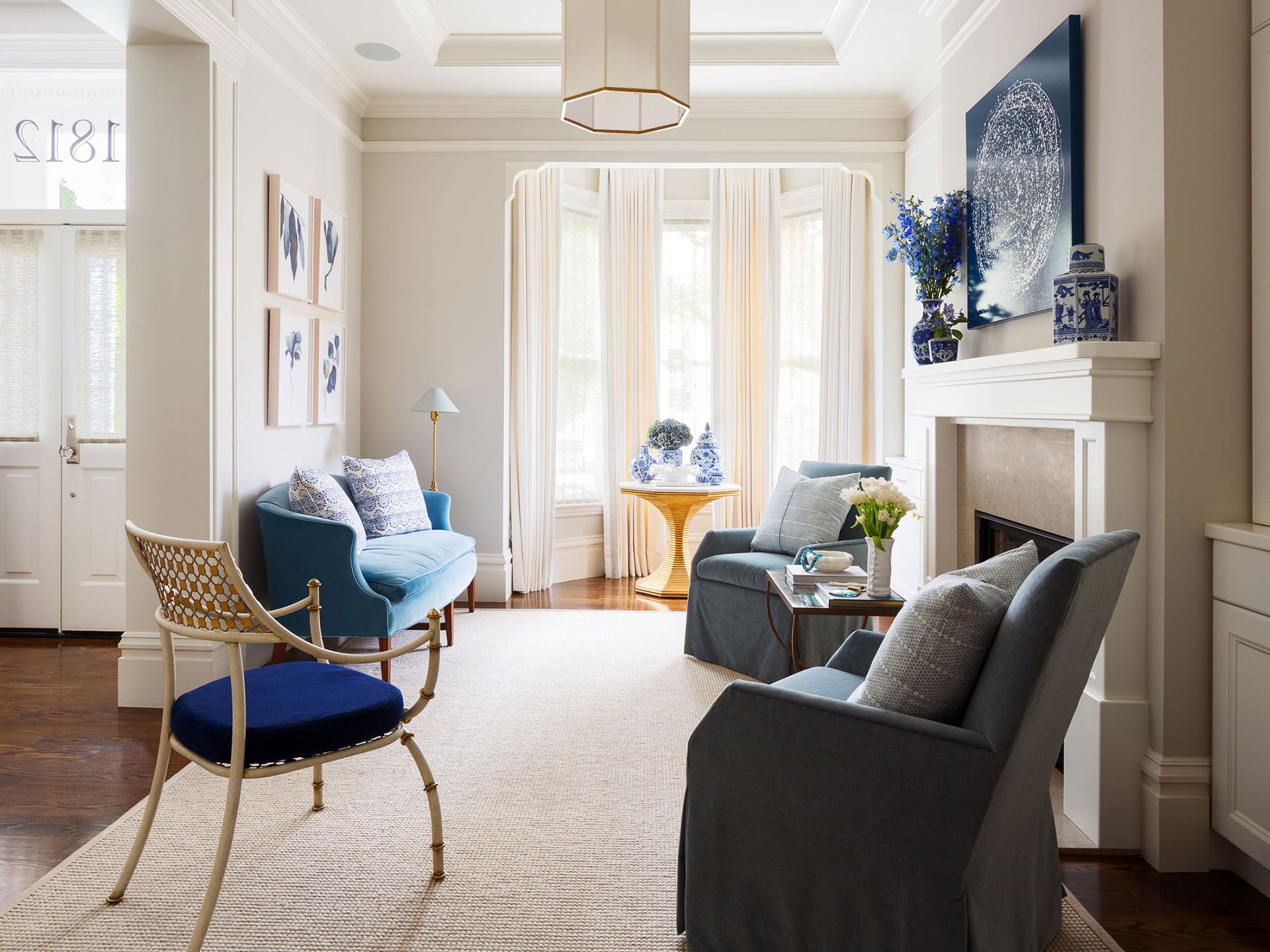 Wall-to-wall carpeting once adorned the floor of every home in the late eighties and nineties, but more recently people's preference for hard floors has really grown in the last 30 years. 
'I can't remember the last time we put a fitted carpet in a living room, for example, and you would almost never now have a carpet in the bathroom,' says interior designer Emma Pocock, of Turner Pocock (opens in new tab). 'But we still want our spaces to feel cozy – especially during the colder time of year.'
So while wall-to-wall carpeting has more or less left the design zeitgeist, there is a new flooring trend in tow. Rugs, therefore, have become critical to the coziness and warmth of a room. Because they need to be as large as they can be, they are often the most expensive thing to go into that room. You have to allocate a good bit of budget for them.
'A common mistake is to go too small, so that it ends up being in the middle of the furniture,' says Margaret Ash, of Margaret Ash Design (opens in new tab), who designed this space. 'To really ground a living room, a rug needs to be big enough so that all the furniture sits on top of it.'
Margaret Ash Design is a contemporary interior design firm specializing in full-scale residential and commercial projects. Margaret and her team specialize in designs that reflect diverse influences, modern interiors, and tailored color palettes.
3. Gallery walls that look forced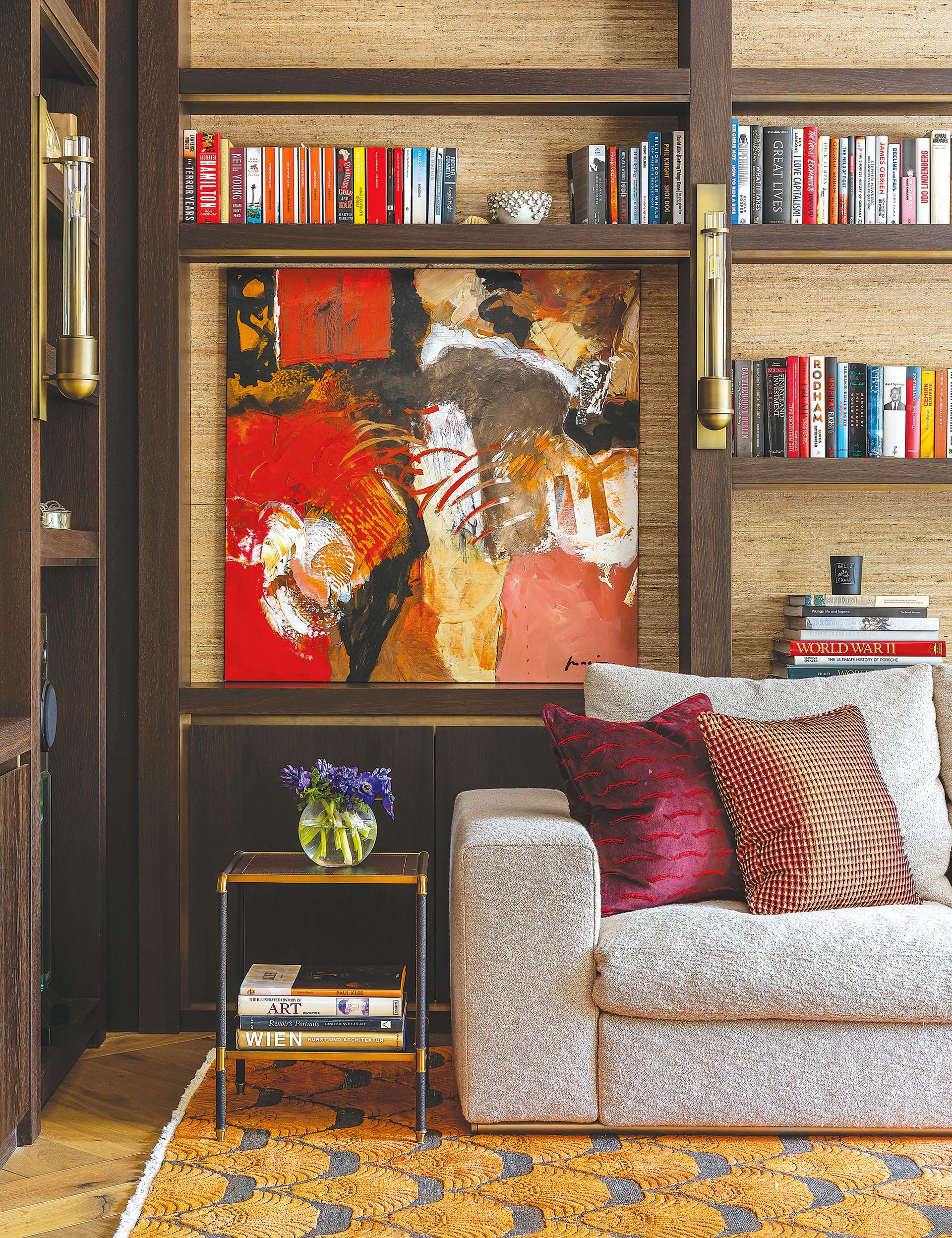 There is a lot to be said for a feature or gallery wall, but a conventional wall of framed art, especially mass-produced versions, is generic as it gets. However, if you are going to do a feature wall, then do it right. Thankfully, recent wall decor trends have shown a shift towards curating more soulful spaces.
'I would never advise acquiring art to match an interior, but I would also say that an art collection should be an extension of your personality, as should an interior,' says interior designer Rachel Chudley. 'It should bring joy – I really believe that living with art makes people happier.'
Remember – there is a lot more to art than what is hung on a wall. 'When I talk about art, it can be sculpture, paintings, objets… and I am a big believer in epic furniture being pieces of art in and of themselves. I look at pieces our craftspeople make and believe they've made a usable work of art.' 
This space, designed by Samantha Todhunter (opens in new tab), combines art with beautiful joinery. 'It's all art – the entire living room feels like a work of art,' she says. 
4. Symmetrical schemes that are devoid of personality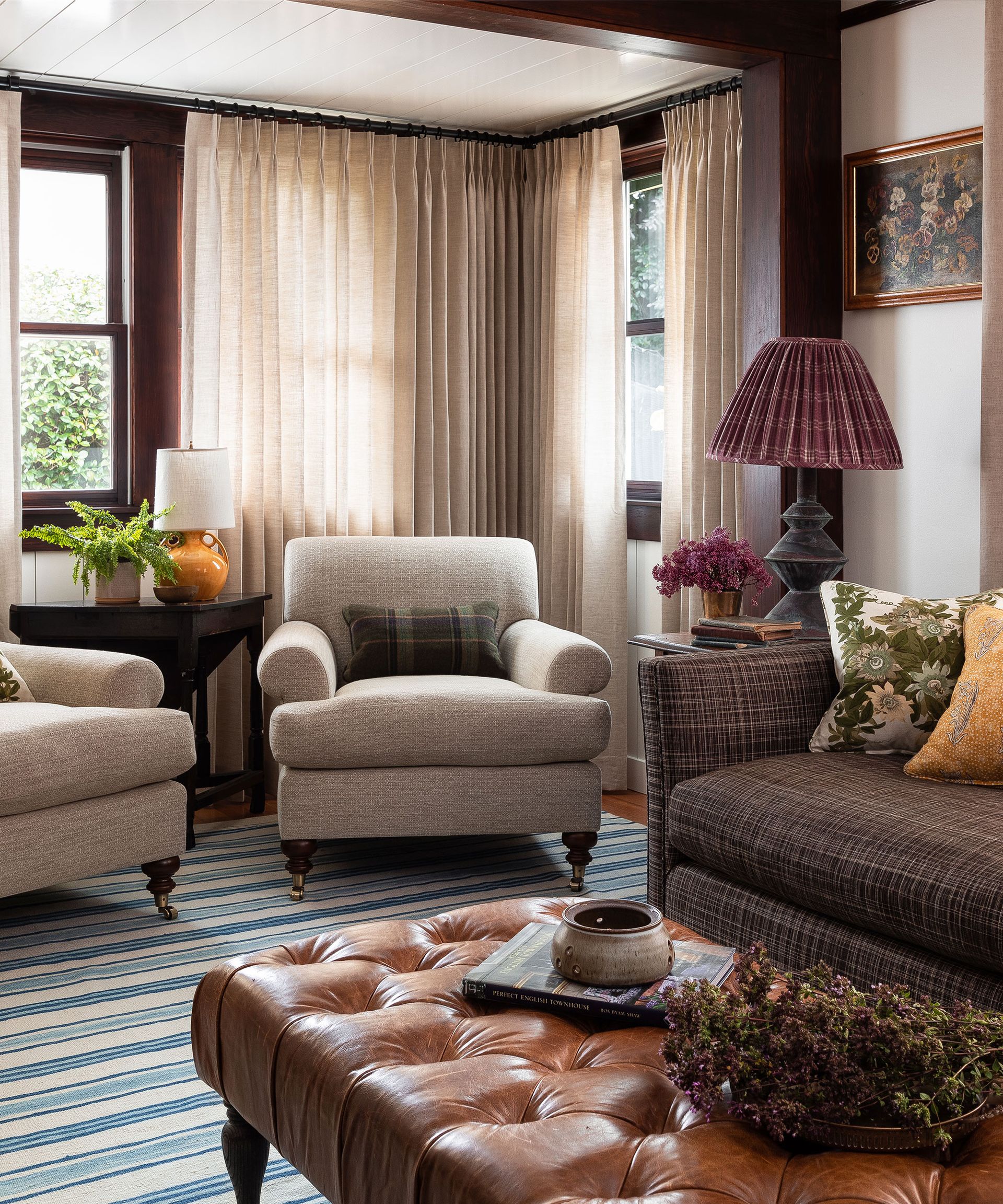 There is a lot to be said about symmetry in interior design. I was reluctant to add this to this list, namely because I can a firm believer in the benefits of using symmetry to create calm and balance, especially in a small room. 
However, there is beauty to be found in balanced asymmetry. Give an awkward or small living room space to breathe by moving furniture away from the walls, and positioning seating so that it is more conducive to conversation. A good living room layout should focus on more than just style. 
'Getting the furniture right in a living room is one of the biggest challenges in design, and a symmetrical layout isn't always necessary,' agrees Mike Fisher, creative director, of Studio Indigo (opens in new tab). 'This needs to be a practical space, whether for watching TV or creating good conversation. Be bold with your little space and use large-scale furniture sparingly to give the illusion that the room is grander than it is, even if that space is now asymmetrical.' 
5. An overuse of mid-century decor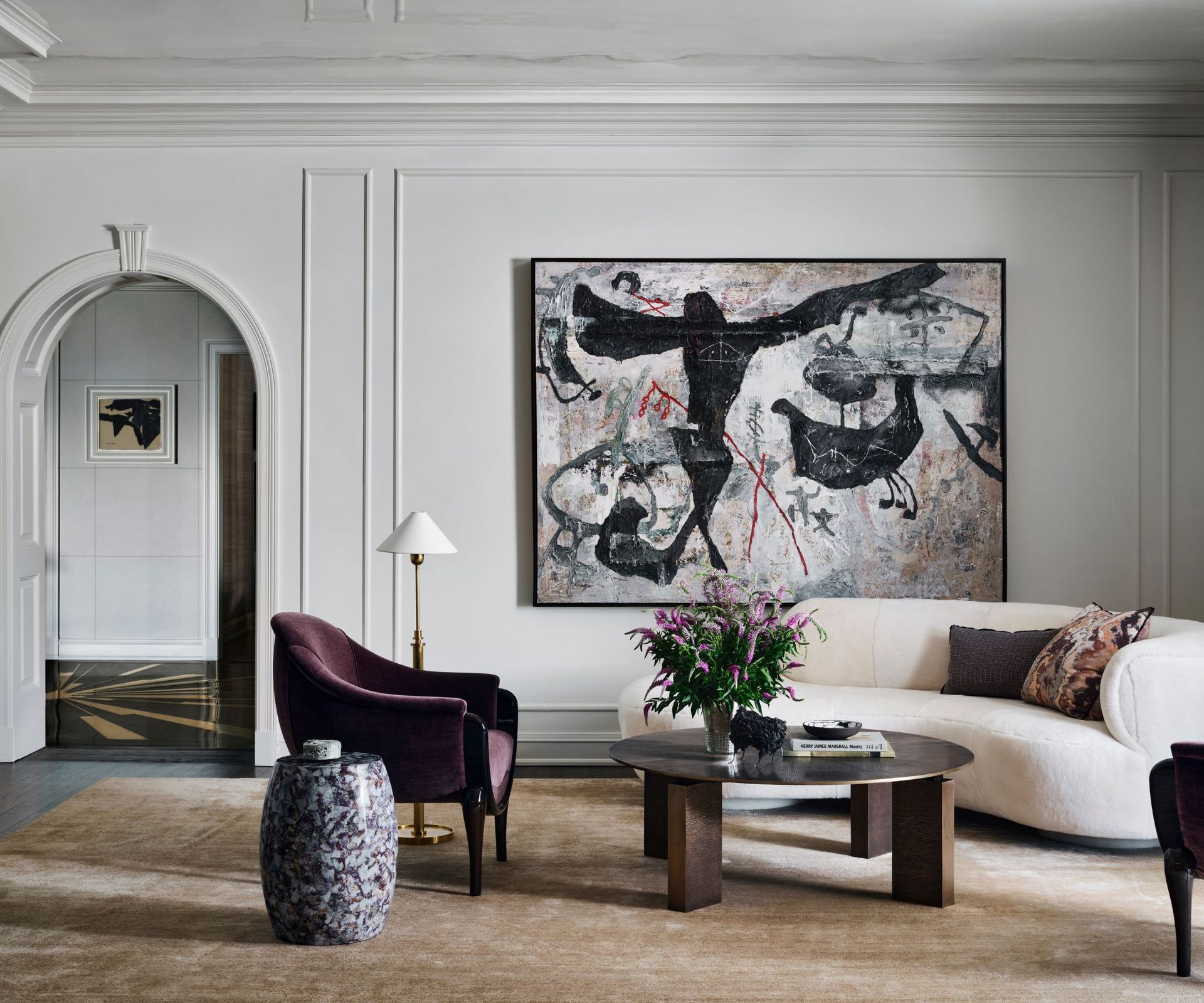 With their classic looks and pared-back style, mid-century modern decor ideas have always been enduringly popular, but recently, overuse of this style has seen the cult status it once held diminish. However, the catalyst for its sudden decline in popularity is not ultimately down to its overuse, but rather due to our need to feel more comforted by and connected to our homes. Since the global pandemic, comfort is key for many. 
Therefore, characterized by its clean lines, a pared-back palette, and sinuous, biomorphic forms, mid-century no longer provides us with the warmth we seek. Instead, we are seeing more and more people reach out to shapes that add flow and dynamism. 
Here, full-on voluptuous and gently rounded, curves lift the layout and soften the overall look of the room, adding a bold design focus or a subtle touch of shaping to the décor.
FAQs
What style is in right now for living room?
Living rooms that answer the needs of the individual are the highest priority for us right now. The current living room trends focus on exquisite interiors that balance practicality and personality.
The best way to achieve this is by surrounding yourself with living room color ideas that truly encapsulate your mood and energy. 
---
When thinking about outdated living room trends, it is important to emphasize that these opinions are entirely objective. Your home is a reflection of you, and it should be a place of comfort. Our affinity towards certain styles, materials, and colors has a lot to do with our personalities, environment, and experiences, so it is crucial to choose home decor ideas that make you happier at home, and take what the naysayers suggest with a pinch of salt.