How long do you leave fall decorations up? It may seem like a premature question to ask in late September (on the week that marks the official start of the season), but the transition into the festive season is never too far from our minds. 
You currently have every permission to revel in fall decor ideas in all their glory – whether through warm colors, candles, or textiles – and of course, the statement pumpkin. However, while you still have several weeks left to admire these fall trends, it's important to think about the inevitable transition to winter – and all the Christmas decor ideas that come with it.
How long do designers leave fall decorations up? December 1st is generally agreed to be the date. Here, the experts share what they do in their own homes. 
How long do you leave fall decorations up?
Designers recommend keeping your fall decorations up until the first of December.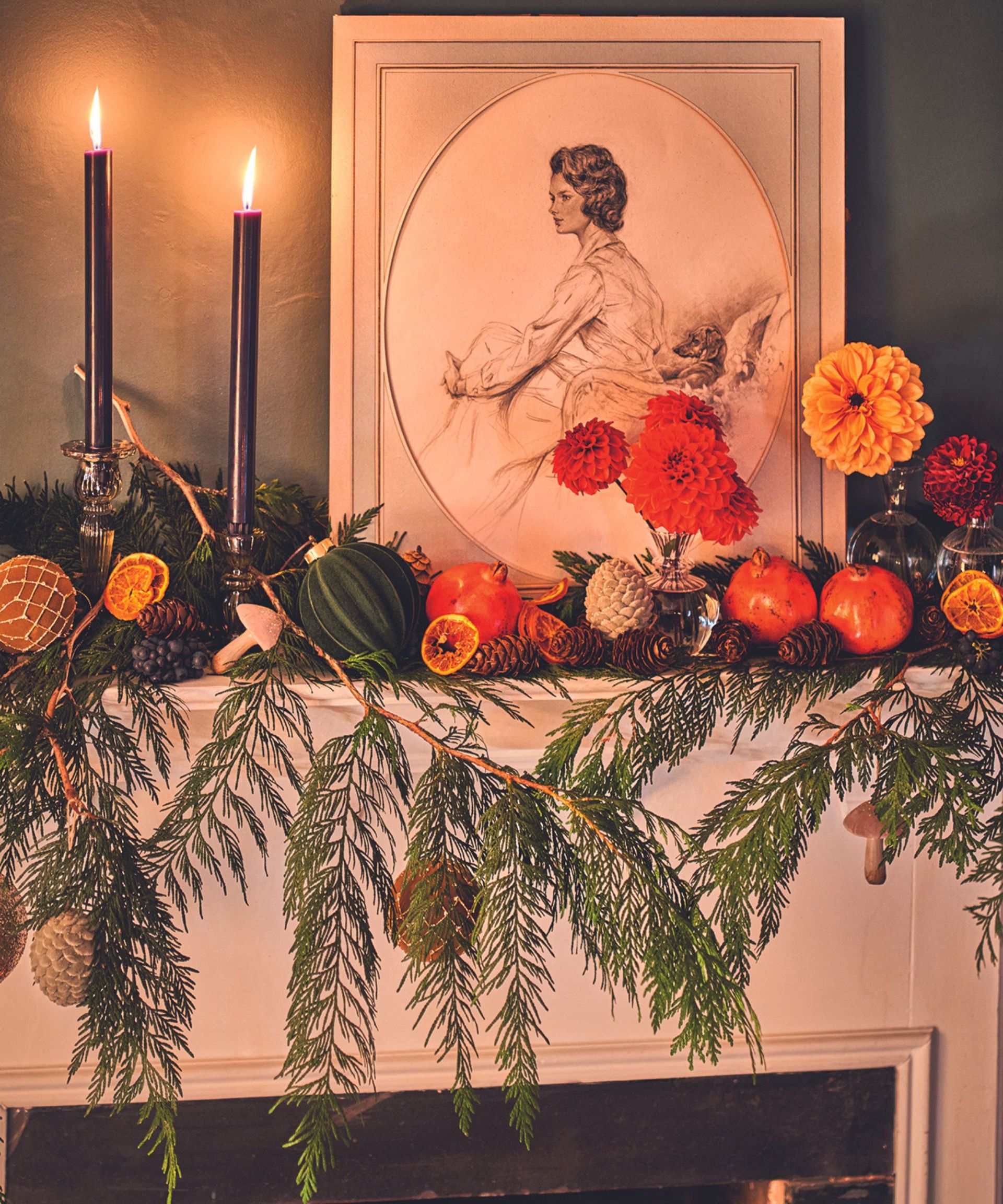 Designer Stefan Bucur from Rhythm of the Home (opens in new tab) says that leaving fall decorations up until December 1st this allows you to celebrate Thanksgiving without too much thought of Christmas.
'They should go up around October 1st… and stay up until around Thanksgiving,' says Washington DC-based designer Ame Gold (opens in new tab). 'Fall decor works so well with all the leaves transitioning into the oranges, yellows, and reds and the traditions of pumpkins and squash that you see around Halloween and Thanksgiving,' she adds. However, once Thanksgiving has passed, it is time to transition to Christmas decor ideas. 
'Once those holidays have passed, the leaves are down, and the days have become short, transitioning into all Christmas décor makes sense,' she adds.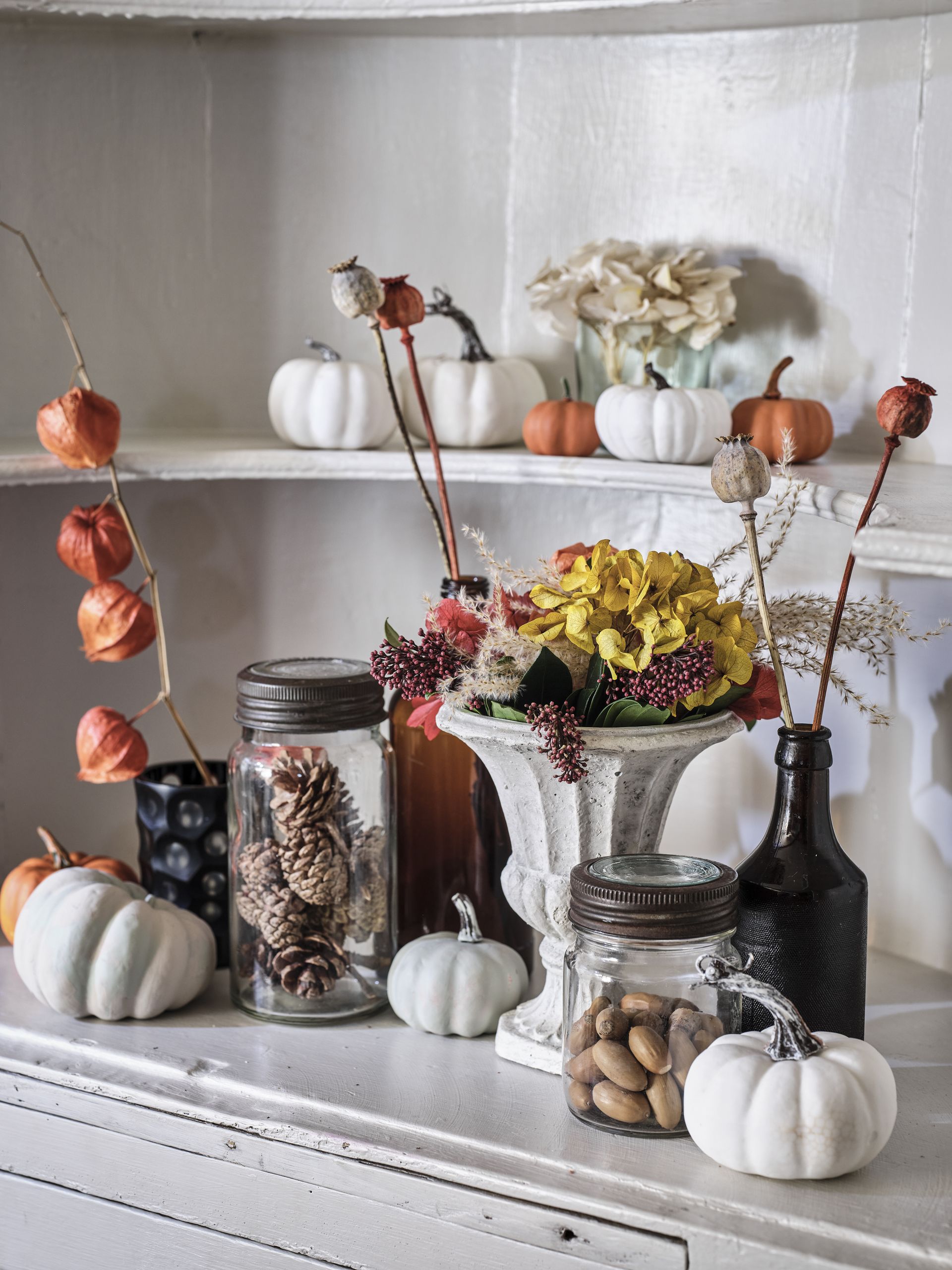 Interior designer Grace Baena from Kaiyo (opens in new tab) agrees. She dresses her tree 'soon after Thanksgiving', so it is a good idea to leave your fall decorations up until 'a day or so' before you shift to Christmas decor.
How do you transition from fall to Christmas decorations? 
Transitioning from fall to Christmas decorations in one day can be time-consuming – especially if you're working with large quantities of kitchen, bedroom, and living room fall decor.
'Making this transition all in one day can not only represent a lot of work, but it can also be a little jarring,' Grace says. Therefore, the designer suggests removing fall decorations after you've recovered from Thanksgiving. 'Wait a day or two, and then put up the tree,' she says. 
The transition between fall and Christmas is far from fluid; however, you can begin to show hints of festivity by incorporating white lights into your fall scheme. This may make the decorating process quicker, and it offers some continuity in your interiors – across the calendar.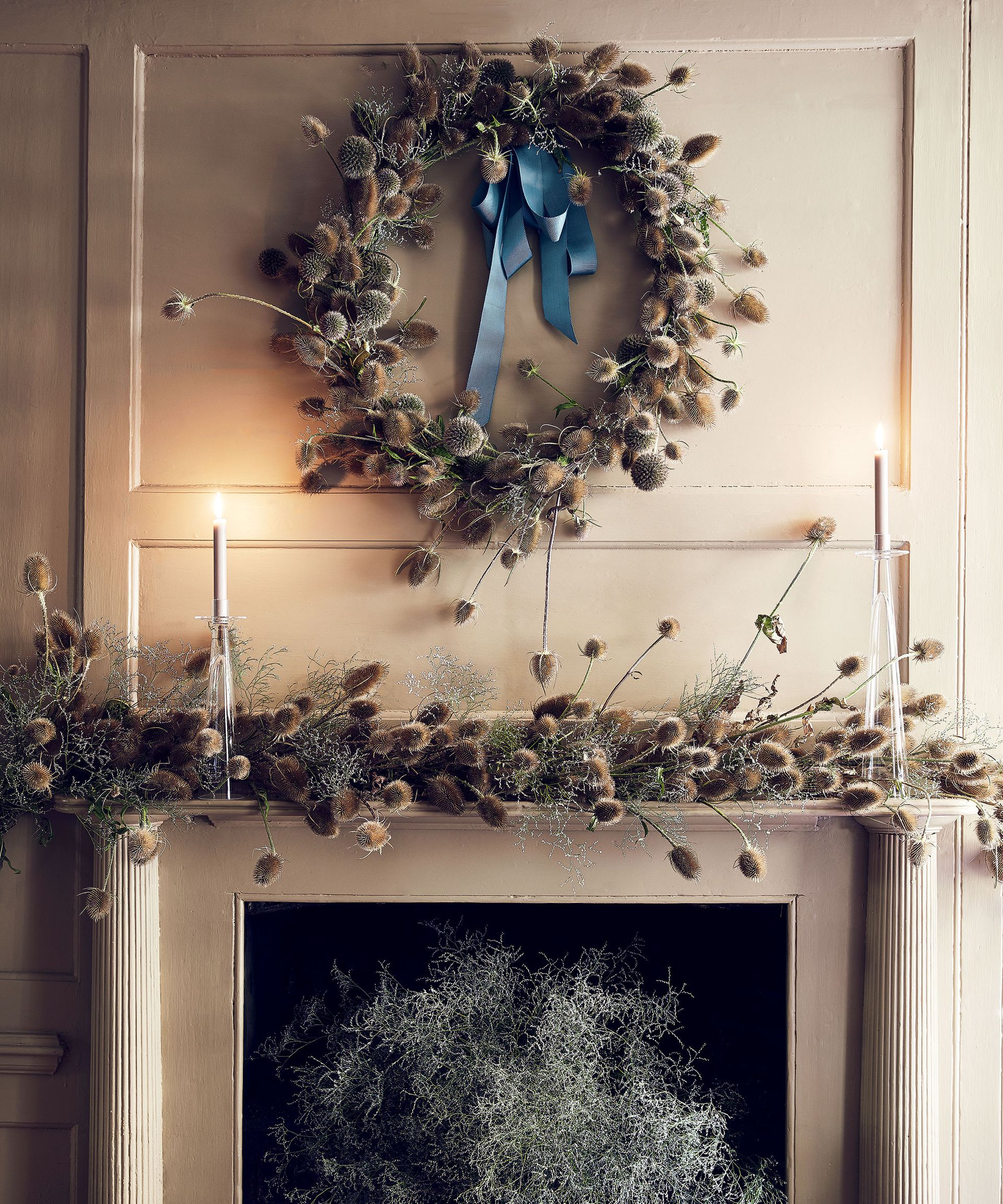 If you caught up on when to start fall cleaning (earlier this September), you may already recognize how quickly the month is passing. We're marking December 1st on our calendars right away.