Bunnies have been invited into homes as pets for as long as I can remember, but especially since Covid hit. Feels like pet rabbits began popping up in my feed more as people stayed home and looked for companionship. Besides being absolutely adorable, bunnies can make great pets (for responsible owners). Despite being the third most popular pet, the amount of gear made for rabbits pales in comparison to what is made for dogs and cats. If you've had any kind of indoor pet, you know just how hard it is to find products that work for both the pet and their modern design-loving parent. That led Portland-based bunny mom and designer Jeni Nguyen to launch Bink Rabbit Goods, a lifestyle brand centered around house rabbits.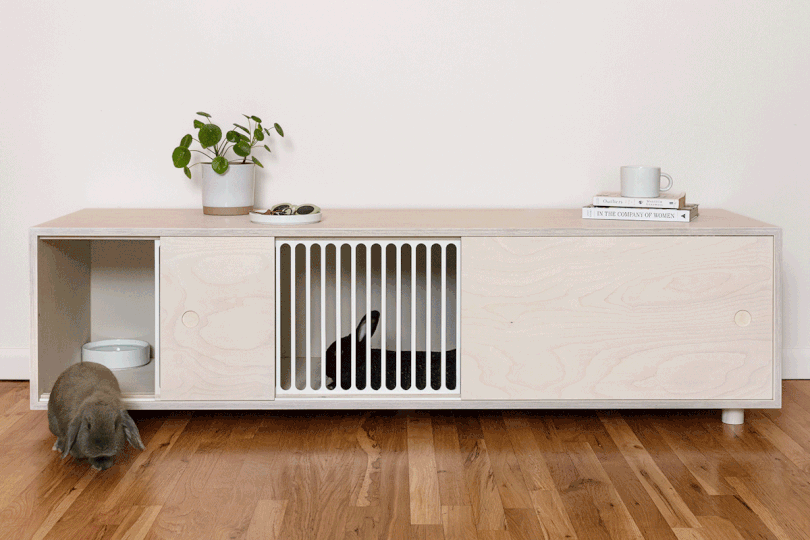 Bink Rabbit Goods has come up with two thoughtful products – the Credenza and the Bench – to solve the lack of litter box options for free-roam house rabbits. Both pieces of furniture will blend seamlessly into any home without anyone realizing they were built for rabbits. The patent-pending designs have clean lines and modern details that will make you take a second look when a bunny hops by to get inside.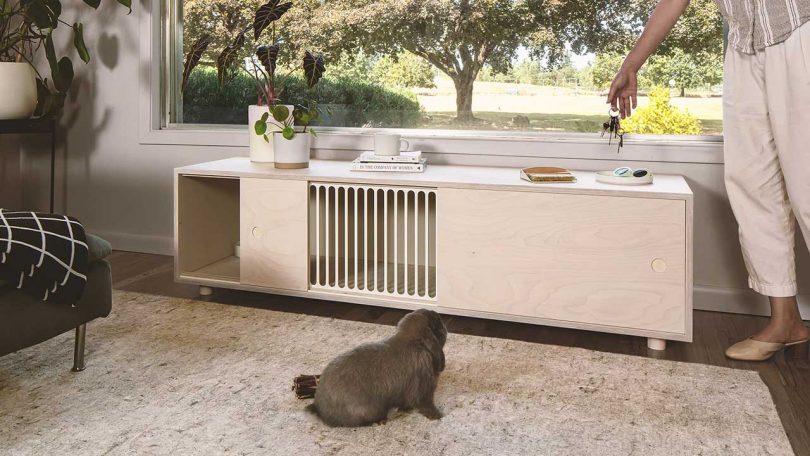 Behind sliding doors are a large built-in hay feeder and covered litter box to help keep the typical mess out of sight, all while doubling as modern furniture pieces the adults can enjoy. There's also room to house additional bunny gear all hidden away.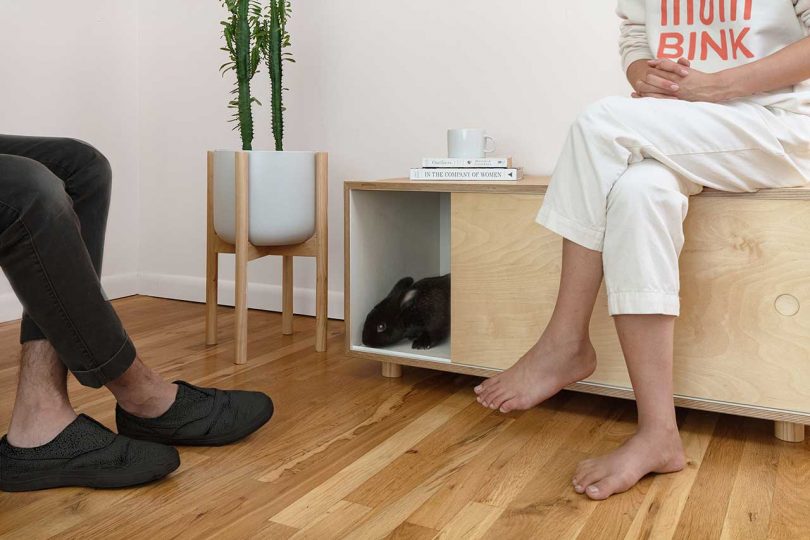 The Credenza and Bench are both ethically handcrafted in Portland, Oregon from high-quality (and bunny safe!), eco-friendly materials.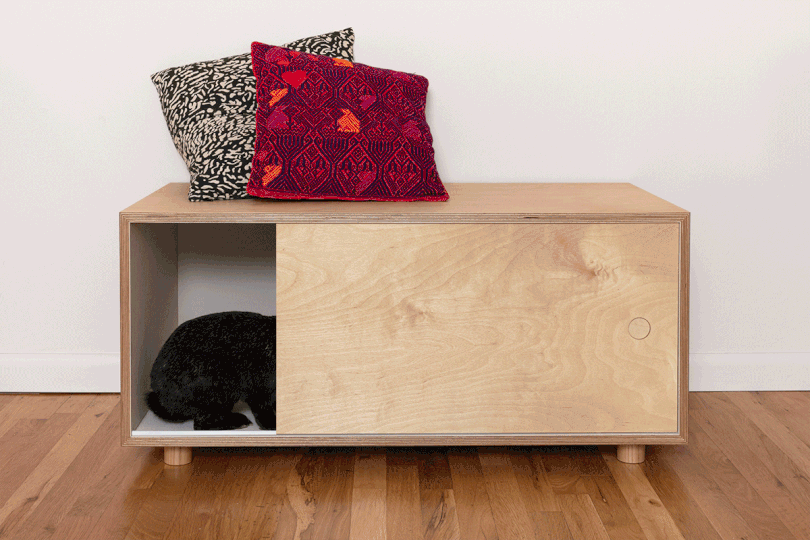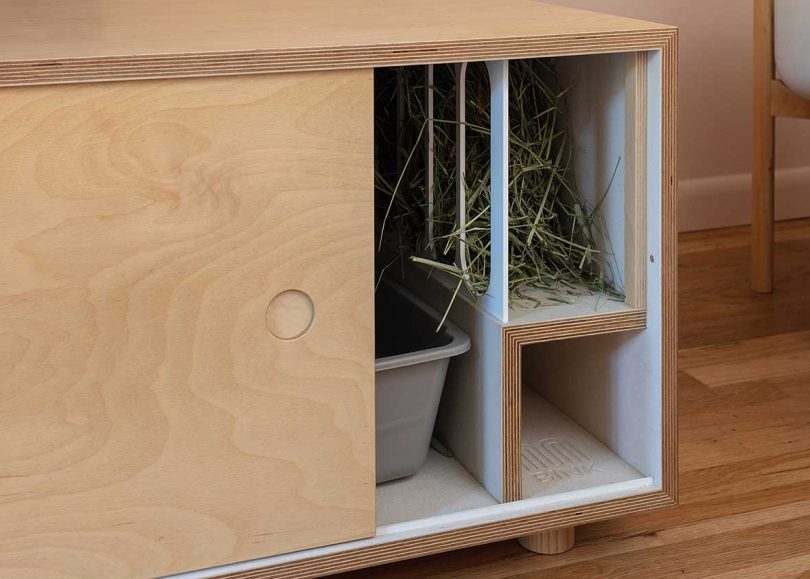 Bink is proudly a Vietnamese-American female-owned business with plenty of bunny experience – founder Jeni Nguyen lives with two! If you want to help launch Bink off the ground or you want to purchase either piece for your own furry friends, back them on Kickstarter before the campaign ends (they've already reached more than double their goal).
Photos by Stephen A. Miller.