Usually, bathroom decor goes like this: plush mats, upgraded faucets, and marble counters. Bathroom art, if one so chooses, sits above a toilet, leaving the necessary appliance as just that–a need. For Kohler's 150th anniversary, however, the company is questioning this long-time notion by offering a toilet model that is not just a humble need, but a standalone piece that commands admiration.
Named the "Numi 2.0" the toilet model resembles a Tesla more than it does a standard porcelain throne (and skyrockets to almost $10,000). It is sleek, equipped with sharp, cubicle lines with a slightly reflective back-end that replaces the usually hefty tank. But, there's more than just aesthetics that come with this new model. It offers ambient colored lighting, a built-in speaker styler, and an automatic open and close function. In interior designer Allison Paladino's recent Kips Bay Palm Beach showroom presentation, the spaceship of a toilet added technological pomp to her otherwise serene primary bathroom.
But, this model follows in the footsteps of Kohler's long legacy of turning the toilet into what some folks may consider a work of art. To help with the launch, Kohler enlisted photographer Douglas Friedman to immortalize the toilet model similarly as they did for their "Toilet in the Road" advertisement in 1981.
"I was intrigued by how the Numi looks like an art object. Its unusual and striking and you don't know what it is initially. It's a beautiful thing. The way the light hits it, the texture of the form. It has movement and life," Friedman tells Town & Country.
In the past advertisement, Kohler's red San Raphael model sits in the middle of a barren road in Marfa, Texas. Only a long-winding empty road, idyllic mountains, and a slim model donning a reflective dress are depicted in the advertisement.
Just over 40 years later, Friedman and Kohler return to Marfa, Texas, to achieve the same mission: portray the royal flush as art. In a similar fashion to the 1981 campaign, Friedman sets Numi 2.0. in the middle of a road in the city also dubbed as the mecca for minimalism started by artist Donald Judd. Though, there are a few obvious differences. The former campaign was shot in broad daylight, whereas Friedman's is shot at sunset to further exemplify Numi 2.0.'s ambient lighting feature.
"The only place ever considered was Marfa, Texas. It's just so awkwardly beautiful," Friedman says. "We were all so energized by being there — it was so inspiring to bring the crew there, engage the local talent and harness the power of Marfa, the home of minimalist art."
The result is dramatic and should appeal to those interested in technology, home design, or anything that may cause one to a double take. Some may say it's a superfluous home edition or a fancy waste bucket. Others, may call it contemporary art.
To purchase the Numi 2.0., visit Kohler.com.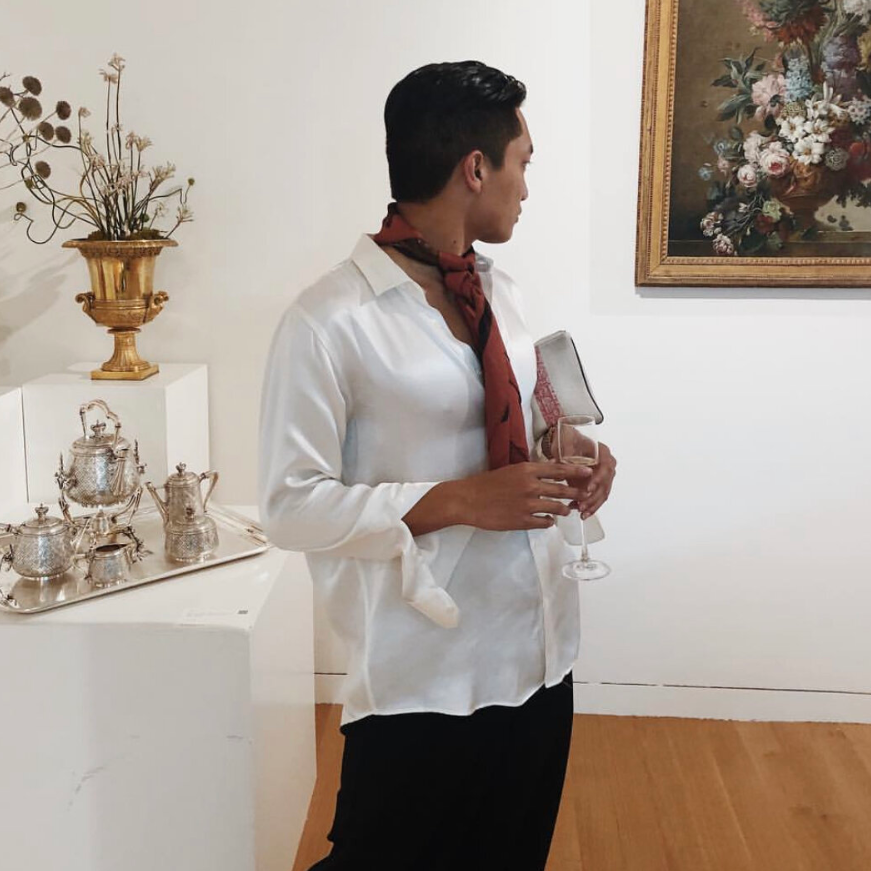 Style News Editor
Style News Editor at Town and Country covering society, style, art, and design.