Azusa, California – Welcome back to the garden! Spring is just around the corner and Monrovia is offering a new way to jump-start your season. The new Ultimate Spring Planning Guide has everything you need to spark creativity and develop the outdoor living space of your dreams.
"We receive so many questions about garden design," says Emily Reeves, content marketing manager at Monrovia. "We wanted to offer inspiration and information to make gardeners feel more confident in their skills in combining plants. This guide offers loads of tips and easy-to-follow design plans that can be customized for any space. From quick weekend projects to complete outdoor living areas, we've provided expert advice that will help everyone create and connect in the garden."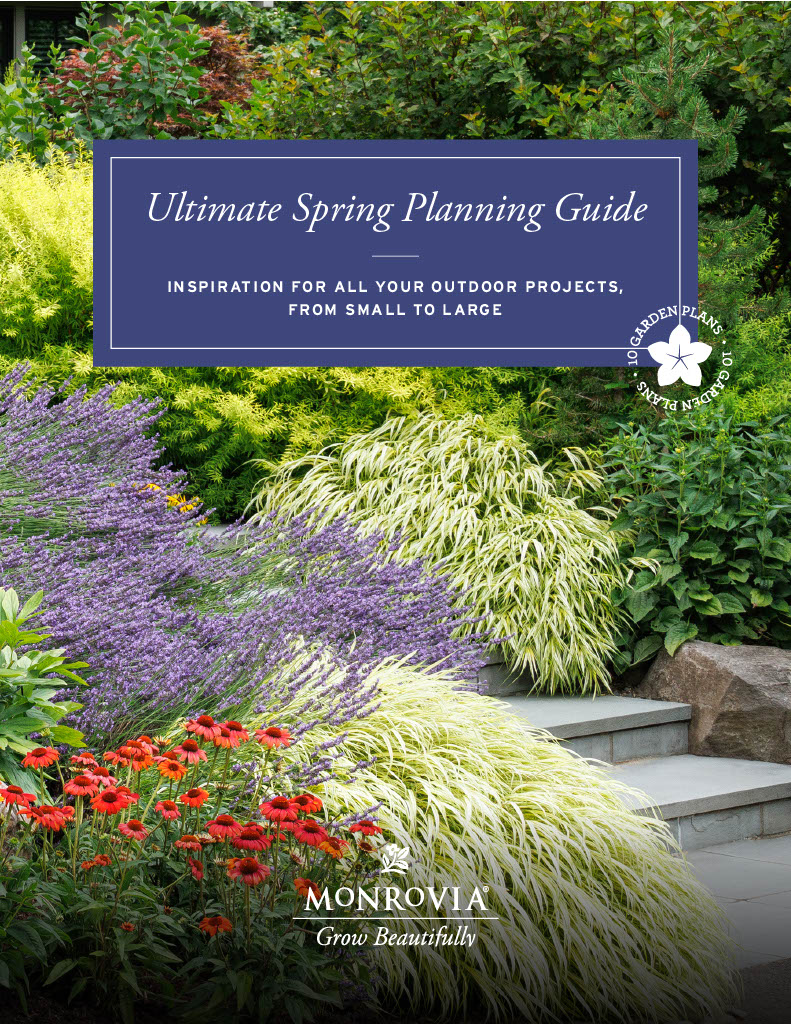 This beautifully illustrated digital guide features ten free plans created by landscape designer Lisa Nunamaker—from a tranquil retreat with a water feature to a cozy fire pit entertaining space—plus plant recommendations, and design tips to help you grow beautifully. Mixing shrubs, edibles, flowering perennials, and grasses, the plans are easy to execute and offer ideas for every budget.
Monrovia's Ultimate Spring Planning Guide is great for ideas, and insights. View it here: https://go.monrovia.com/ultimate-planning-guide
###
About Monrovia
Inspired by the beauty of plants, gardens, and landscapes everywhere, Harry E. Rosedale, Sr. founded Monrovia in 1926 to be a premier grower of shrubs and trees. Monrovia collaborates with plant breeders around the world to introduce improved plant varieties to North America. Monrovia plants flourish once planted to beautify gardens and landscapes. Please visit Monrovia.com to learn more.